Quick-Lock Mace Handle
£159.00
Uses Quick-Lock weight plates and locking screws.
108 cm long unloaded with 3.2 cm diameter.
Two medium-knurled sections.
Bar weighs 6.5 lbs / 3 kg.
Holds up to 64 lbs (29 kg).
In stock
This mace handle is sold stand-alone, and is designed to accept our Quick-Lock Dumbbell weight plates and locking screw system. This will give you new options for your home gym; from warming up for your workout routine to specialized mace-only training. Perform familiar movements with additional weight such as squats and curls, or focus on unilateral exercises like lunges. Utilising mace-specific training allows you to precision target your core, shoulders, back and arms. It's a great workout, excellent for shoulder health pre-hab and rehab, and super fun.
Chrome-plated welded steel construction.
Weighs 6.5 lbs (3 kg)
Accepts 2.5 lb, 5 lb, and 22.5 lb Quick-Lock Plates* (+ Locking Screw*) so you can incrementally adjust your weight as you get stronger
Compatible with our Micro Plates Kit for 1.25 lb weight adjustments
42.5 inches in total length when unloaded (6.5″ W x 6.5″ H x 42.5″ L)
Two 10″ long knurled sections with medium diamond knurl – same as QLDB.
Handle diameter is 1.25″
Will hold up to 55 lbs (25 kg) of Ironmaster QLDB weight plates. The Kettlebell Weight kit with the standard locking screw will bring the mace total weight to 41.5 lbs (18.8 kg). Adding the Kettlebell Add-on Weight kit will bring the total to 64 lbs (29 kg).
*NOTE: This item only includes the mace handle as seen below. Quick-Lock Plates and Locking Screws are sold separately

Easy and Quick to Adjust
Perfect match with QLDB plates. This mace is designed to work with Ironmaster Quick-Lock dumbbell weight plates so you can use the plates you already own. No need for other expensive weight plates to clutter up your gym.
User-friendly. Simply insert the Quick-Lock weight plates onto the plate end of the bar and lock them up tightly using your additional locking screw (sold separately).
Experience a Smooth, Safe Mace
No rattling noise. QLDB weight plates snugly interlock with each other to avoid making rattling noises during lifts.
Securely fastened. Fast-acting locking screw fastens the weight plates into the bar.
Generous grip area. This bar has a 42″ grip area with two large knurled zones and one smooth zone.
Durable with Limited Lifetime Warranty
Our Quick-Lock Mace Handle is made of heavy-duty, high-quality material that will last you a lifetime.
All steel construction. The bar is heavy wall tubular, chrome-plated steel with knurling for a stronger grip.
Limited lifetime warranty. The mace handle comes with a limited lifetime warranty just like our Quick-Lock Dumbbells so you can rest assured of its long-lasting durability.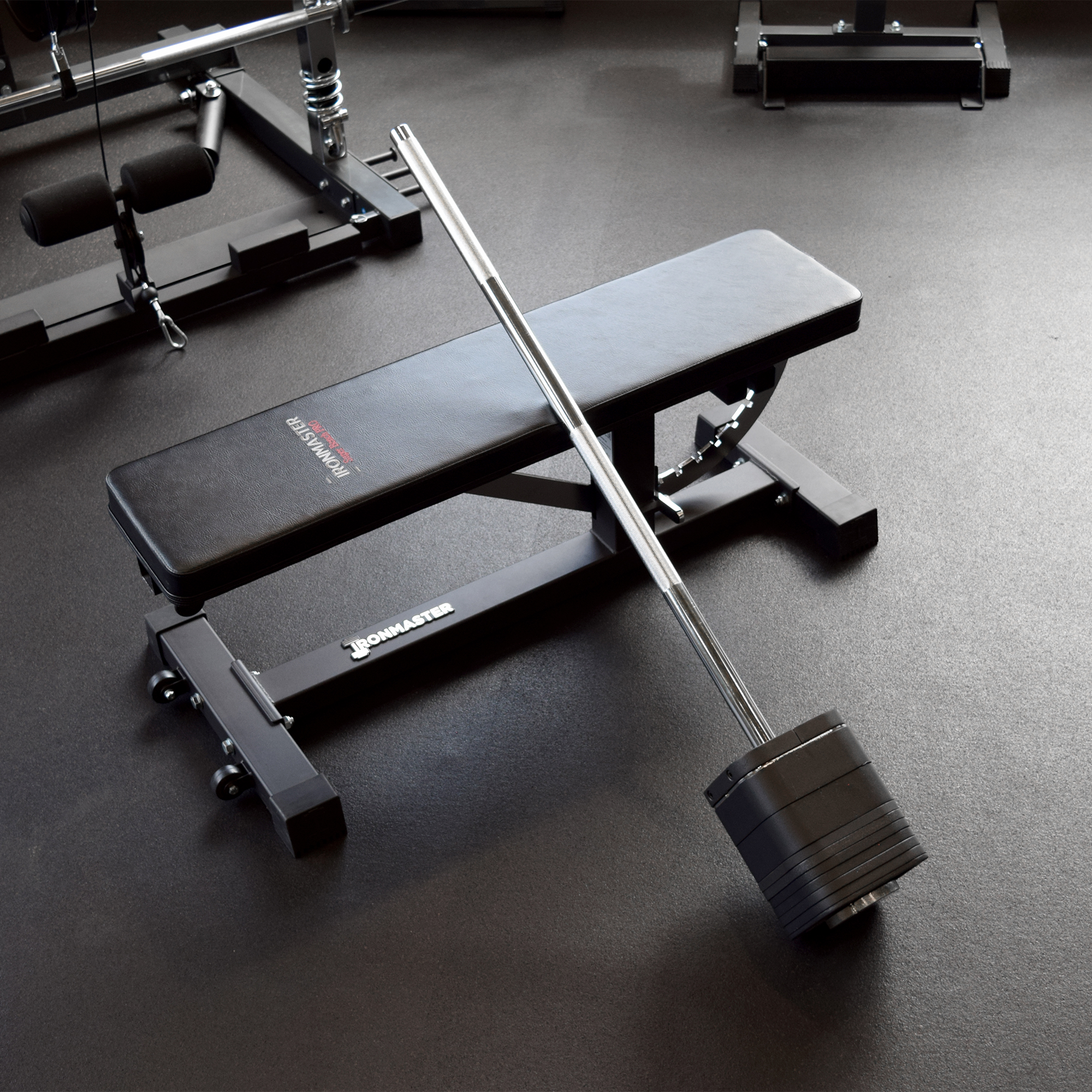 | | |
| --- | --- |
| Weight | 6.5 lbs (3 kg) |
| Length | 42.5 inches (108cm) |
| Grip Diameter | 1.25" (3.2 cm) |
| Warranty | Lifetime Warranty |
You may also like…